Environmental
Support Services, Inc.
Helping our clients navigate the environmental maze since 1987.
Environmental Support Services.
Welcome to Environmental Support Services where our mission is to become your preferred provider of environmental management and industrial hygiene service. Since 1987, we have been pioneering innovative environmental solutions, providing environmental program management, industrial hygiene, ecological assessment and mitigation services as a Texas Corporation.
ESS supports capital improvement and grant programs, facilities management, telecommunications, aviation, homeland security, financial institutions, and insurance markets with environmental assessment, regulated environmental restoration, and economic development initiatives.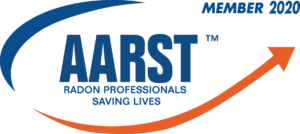 Environmental Support Services, Inc.
Services we offer to help navigate the environmental maze.
ESS acts as the owner's representative, developing project design specifications, and conducting a pre-bid walk-thru for competitive pricing.
ESS conducts limited or comprehensive asbestos surveys and prepares Operations and Maintenance Plans.
Indoor Air Quality (IAQ) and Radon Reduction
Our comprehensive Indoor Air Quality assessments evaluate air quality levels, identify issues and propose corrective action including radon reduction plans.
We work as a team member with Engineering Firms during schematic design of transportation or community development to map noise contour lines potentially impacting sensitive receptors.
ESS pioneered
Phase I
Environmental
Site
Assessments
(ESA)
beginning
in 1988.